Denne begivenhed er allerede afholdt.
Beyond the Matrix— Skills for Breakthrough Consciousness
6. oktober 2018 9:30

-

7. oktober 2018 17:30

kr. 3100,
Jonette Crowley and the year of Activation – 2018
Jonette Crowley is Back in Skanderborg
5.6. and 7.of October   Price all 3 days: kr. 4350,-
Beyond the Matrix— Skills for Breakthrough Consciousness
6.-7. of October – 2 day workshop
Price: kr. 3100 
Registrering den 6. oktober kl. 9:00
Workshop begge dage kl.9:30 – 17:30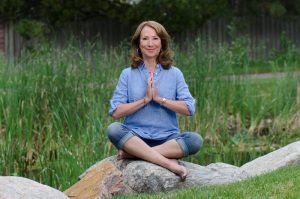 Powerfully guiding you to YOU.  Are you willing to grow beyond your mind's ability to understand what has happened?"
Humanity has finally reached the point where we can use our well-tuned consciousness to travel into the quantum field of all potentials. We navigate the highest dimensions to find ourselves beyond the matrix of limitations, even beyond space/time itself. It is here that you can evolve your heart, mind, body, and life; ultimately opening the space for all humanity to evolve into the the new human— 'Homo Luminous.'
You realize yourself as a quantum being having an earthly experience. Now you can truly be aligned to the highest and best potentials for yourself and all of humanity!
Before her Australian spiritual tour this October, Jonette was shown a dark or 'false matrix' around the Earth. This has served to limit us, keeping us in fear and conflict; unable to reach the love and light that was our original destiny. Jonette prayed for a way to unhook this dark matrix to reach the true Matrix of Light or Crystalline Matrix beyond.
Then in a cave sacred to the Aboriginals in the remote center of Australia, she received the 'Grandmother Codes.' The next day at Uluru these Codes were activated. These are creation codes from the stars; energy packets that hold mankind's original, unaltered DNA. This original template silently reconfigures your DNA, enabling you to connect to a higher world, accessing a part of you that has always been beyond the veil. You know yourself as a portal of the divine matrix on Earth.
Jonette and MARK are working now with the 10th dimension— Embodied Universality Part 1:     It helps explain the rapid energetic shifts we are all experiencing. MARK calls it a threshold event of breakthrough human cognition.  There are always experimenting in these workshops, bringing you leading edge activations and initiations that take you into realms that have only been accessible in the ancient mystery schools.
You receive the 'Grandmother Codes'
You practice bringing your intentions into form
You understand the Quantum Field that surrounds you and how to fine-tune it
You have access to energy and knowledge that has previously been held only by a few
You experience yourself more and more beyond limitations, in a world of light and love
Jonette, channeling the cosmic teacher MARK, has been on the leading edge of consciousness exploration since 1989. She channels complex frequency fields that can give you an immediate experience of unity consciousness, love, and ecstasy. These frequency fields entrain with your own crystalline light body, updating your electromagnetic bio-fields. This gives you access to the energies and wisdom of the highest realms. You can literally feel the realignment and the life force energy running through you.
Prisen er 3100 kr. for dette kursus. Vil du med alle tre dage er prisen 4.350 kr. Beløbet indbetales til Jonettes  konto i jyske bank Reg. nr. 7176 – konto nr. 0002838150
Vi gør opmærksom på, at din plads på kurset først er sikret, når vi har modtaget din indbetaling.
Tilmelding til Birgitte Meinert på   eller tlf. 2838 1581
Der er i begrænset omfang mulighed for overnatning på stedet, kontakt Birgitte Meinert herom. Hvis der er fuldt booket, kan der henvises til andre overnatningsmuligheder i nærheden.
Der er mulighed for at bestille sandwich/salat til 60 kr., skema til bestilling herunder.
Bemærk, at betaling for overnatning og/eller sandwich/salat skal betales til Lyngvejs konto   Reg. nr. 7176 konto 0001343731
http://www.birgittemeinert.dk/birgitte-meinert/sandwich/sandwich-3-dage/
http://www.birgittemeinert.dk/birgitte-meinert/sandwich/sandwich-2-dage/
http://www.birgittemeinert.dk/birgitte-meinert/sandwich/ 1 dag