Denne begivenhed er allerede afholdt.
Downloading Your Divinity – Embodying Today's Higher Frequencies
15. september 2017 9:30

-

17:30

kr. 1450
Begivenhed Navigation
2017 — The Year of AWAKENING!

"This is an amazing time if we know how to take advantage of it."   Jonette
Downloading Your Divinity — Embodying Today's Higher Frequencies – 1-Day Workshop with Jonette Crowley
For thousands of years the Earth's average resonant frequency called the Schumann resonance has been 7.83 Hz. Yet on January 31, 2017 for the first time the frequency level reached over 36Hz. Now on May 9, 2017 it has spiked to over 120 Hz.
As the Earth's frequency rises we need to be able go with it, taking advantage of the greater energy, information and possibilities that are made possible. Higher vibrations mean greater consciousness. Yet, our biology and our habitual behaviors need to be prepared for these massive frequency updates.
Your Divinity is your true self—you holding your highest possible frequency or light, choosing from the highest possibilities, exceptional and unique in every way.
In this powerful new one-day workshop with Jonette
You'll clear your subconscious resistance to living a higher, happier, more guided life.
You'll remove the false masks that continue to hide who you really are.
You'll learn to recognize and embody the higher frequencies that give rise to your actions and reactions.
You'll experience your balanced divine masculine and divine feminine.
You will make an action plan, a promise to yourself to live magnificently!
Unconscious traumas and patterns keep us repeating the same thoughts or behaviors, unable to get ourselves unstuck. We live in a world where the divine masculine and divine feminine are out of balance.
Living our lives impeccably, in line with our highest spirit requires that we periodically update ourselves with the powerful frequencies that are now available on Earth.
This is the perfect prelude class to the MARK weekend!
Testimonials from recent workshops with Jonette:"It has been amazing to join this event. You have brought me to a new level, never before have I sensed so much! I feel bigger in my heart. I feel taller and lighter. Thank you from my heart!"   Margit, Denmark
"Thank you for these awesome life-changing days! The biggest insight is to be more grounded and do everything effortlessly! I have never felt so much at ease and I am full of joy and gratitude since then! Your transmissions changed every cell in body profoundly."  Suska, Germany
"Thank you for facilitating such powerful and profound meditations with such purity. You also made me an explorer and it is so exciting!"     Alice, Denmark 
15. september 2017 – Download your Divinity – Embodying Today's Higher Frequencies
16.-17. September  2017 – Multi-Dimensional Mastery, channeled from MARK
Registrering kl. 9 (September 15. & 16.), Workshop 9:30 – 17:30 (Alle 3 dage)
Priser: Download Your Divinity- 1450 kr.
Multi-Dimensional Mastery – 2750 kr.
Specialpris for begge workshops – 3800 kr.
Indbetaling af kursusgebyr til speciel konto: Reg. nr. 7176 konto nr. 1383000, husk at anføre dit navn og kursus dage.
Bemærk, at din plads på holdet først er sikret, når vi har modtaget din indbetaling.
Tilmelding: Birgitte Meinert på
Overnatning på Kursuscentret er fuldt booket. Andre muligheder i nærheden kan anvises.
Der er mulighed for at bestille Frokostsandwich til kr. 60,- pr. dag.  Dette skal bestilles og betales i forvejen på Lyngvejs kontoen 7176 0001343731, senest 14 dage inden kurset. Bestil sandwich her:
http://www.birgittemeinert.dk/birgitte-meinert/sandwich/
http://www.birgittemeinert.dk/birgitte-meinert/sandwich/sandwich-3-dage/
Cancellation Policy: All payments are non-refundable. However, they are transferable if you should find someone to take your place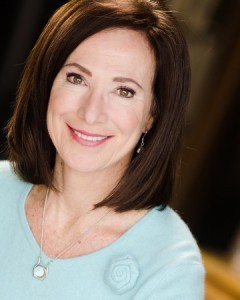 About Jonette
Jonette Crowley is founder of Soul Body Fusion® technique for healing and alignment. She is an internationally known author of Soul Body Fusion®: The Missing Piece for Healing and Beyond, now in 10 languages, and The Eagle and the Condor, now in 12 languages! She is a channel for MARK, and an Oracle with her own powers. She is a 'Spiritual Indiana Jones', leading spiritual adventure travel to power places around the world. She lives in the USA. To learn more about her and her work and to sign up for her BLOG go to www.JonetteCrowley.com;  www.SoulBodyFusion.com