Denne begivenhed er allerede afholdt.
Multi-Dimensional Mastery: Creating from a Higher Reality
16. september 2017 9:30

-

17. september 2017 17:30

kr. 2750
Begivenhed Navigation
Jonette Channeling MARK, weekend workshop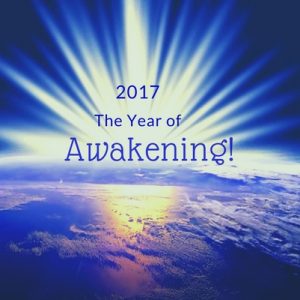 "You are giving birth to a more amazing version of you. You are transcending your ego and fear-based personality. You flip into the higher dimensions as your base. Now you can explore your projection on this Earth, rather than being on the Earth exploring the higher worlds." MARK
We are all creating a new world, using tools of awareness that have never been possible before. We now have the opportunities to transcend the density of collective consciousness. Our life grows in ease and meaning as we expand our skills to become adept at the higher dimensions of flow.
Jonette's work channeling MARK over the past 25 years has brought us to the 10th Dimension—the experience of 'Relativity,' the relationship between all things, the field of interconnections. When we begin to grasp this infinite, complex wholeness, we become unhooked from limitation, giving us access to the vast multi-dimensional world. The outcome is that the part of you that has been dormant becomes permanently awake. You are transformed into a being who can create your life from a higher reality.
One of our main objectives with this workshop is to open up our often in-accessible right brain—that creative part of ourself that connects us to the worlds beyond logic and language. With our whole brain activated we remember we are the thinker and not the thoughts. We are creator of more than we ever thought possible.
Processes and topics include:
Experiencing the 'zero point' or quantum void
Pineal activation and right brain opening
Crown of Fire initiation
Holding and transmitting a field of possibilities to others
Creating and manifesting from a higher reality
Aligning yourself with guidance and support for these new times
Moving to a neutral space of non-judgment
Choosing your next stepsIn this weekend of profound growth we seek Mastery. We allow ourselves to move unbounded by space and time. We find Gnosis—the direct experience of the Divine; wisdom beyond words that transforms us.Because the Earth's frequencies and human consciousness are changing so rapidly, Jonette and MARK create a workshop based on the moment. The weekend unfolds, taking all to the highest spaces possible. Your life is greater than you could ever have imagined!
Testimonials from recent MARK courses:
"The Multidimensional Mastery workshop with MARK was breathtaking! It opened up new worlds for me!"    Stefanie, Germany
 "The weekend with you was simply wonderful! The high energy and your clarity touched me deep inside. I feel free, exhilarated, full of happiness, gratitude, full of joy, and it keeps on…! I've been on the path of consciousness for a couple of years and this has given me the breakthrough! It changes me and my life. Everything feels easier!"      Irma, Switzerland
 "Thank you so much for three amazing and transforming days. I feel totally different and for the first time in my life I feel safe and at home here on Earth. I am forever grateful. You are truly a gift."       Maj-Brit, Denmark
(15. september 2017 – Following Your Call to Light )
16.-17. september 2017 – Multi-Dimensional Mastery,  Creating from a Higher Reality – channeled from MARK
Registrering den 16. september kl 9:00
Workshop alle tre dage 9:30 – 17:30
Priser:
Downloading your Divinity- 1450 kr
Multi-Dimensional Mastery – 2750 kr
Særpris for begge workshops – 3800 kr
Tilmelding til: Birgitte Meinert på
Indbetaling af kursusgebyr til speciel konto: Reg. nr. 7176 konto nr. 1383000, husk at anføre dit navn og kursusdage.
Bemærk, at din plads på holdet først er sikret, når vi har modtaget din indbetaling.
Overnatning på Kursuscentret er fuldt booket. Ander muligheder i nærheden kan anvises.
Mulighed for at bestille frokostsandwich til kr. 60,- pr. dag.  Skal bestilles og betales i forvejen på Lyngvejs konto 7176 0001343731, senest 14 dage før kurset. Bestil sandwich her:
http://www.birgittemeinert.dk/birgitte-meinert/sandwich/sandwich-3-dage/
http://www.birgittemeinert.dk/birgitte-meinert/sandwich/sandwich-2-dage/
Cancellation Policy: All payments are non-refundable. However, they are transferable if you should find someone to take your place.vej 16, 8660 Skanderborg  www.birgittemeinert.dk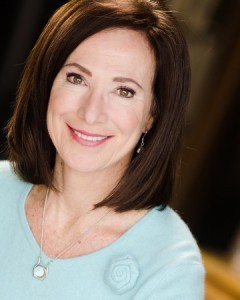 About Jonette
Jonette Crowley is founder of Soul Body Fusion® technique for healing and alignment. She is an internationally known author of Soul Body Fusion®: The Missing Piece for Healing and Beyond, now in 10 languages, and The Eagle and the Condor, now in 12 languages! She is a channel for MARK, and an Oracle with her own powers. She is a 'Spiritual Indiana Jones', leading spiritual adventure travel to power places around the world. She lives in the USA. To learn more about her and her work and to sign up for her BLOG go to www.JonetteCrowley.com;  www.SoulBodyFusion.com